Publiée le 12/02/2020
Consultancy to measure the impact of non-tariff barriersin the east african community...
Lieu
Description
Le poste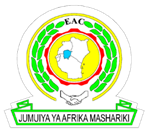 RE- ADVERTISEMENT
REQUEST FOR PROPOSALS (RFP)
TENDER TITLE: CONSULTANCY TO MEASURE THE IMPACT OF NON-TARIFF BARRIERSIN THE EAST AFRICAN COMMUNITY AND ALSO DEVELOP THE FOLLOWING: A TRAINING PROGRAMME FOR THE NATIONAL MONITORING COMMITTEES; AN INTEGRATED EAST AFRICAN COMMUNITY WIDE NTB SMS/ONLINE REPORTING SYSTEM; AND A NON-TARIFF BARRIER TOOLKIT AND FACTBOOK.
TENDER NUMBER: PRQ20181142
TradeMark East Africa (TMEA) is an organisation funded by a range of development agencies to promote regional trade and economic integration in East Africa.
East African Community (EAC)with the support of TMEA is seeking proposals from qualified firms/consortium for the Consultancy to Measure the impact of Non-Tariff Barriers (NTBs) in the EAC and also developa training programme for NMCs; an integrated EAC Wide NTB SMS/Online reporting system; and an NTB toolkit and factbook.
Terms of reference for this consultancy and the Request for Proposals (RFP) document can be obtained at http://www.trademarkea.com/get-involved/procurement/. All queries quoting the above Tender Title and Number should be emailed to procurement@trademarkea.com. The closing date for submissions is Wednesday4thMarch 2020 at 11.00 am (Kenyan Time).
Applications are only opentofirms/consortium. Interested and qualified consultancy firms/consortium must register and apply online ONLY on the TMEA procurement portal at the website: http://procurement.trademarkea.comand all attachments must be 10 MBs or less.
TMEA cannot answer any query relating to this tender seven (7) days or less prior to the submission deadline.
Contact
Société :TMEA
Site Internet :
Email :procurement@trademarkea.com