Publiée le 07/11/2018
Country Representative and Director of Expand FP II program
Lieu
Description
Le poste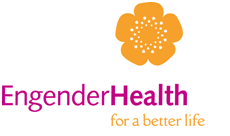 JOB DESCRIPTION
JD Version Date (last revision date): 10/25/2018 (new)
TITLE: Country Representative and Director of Expand FP II program
PROGRAM(S) / DEPARTMENT(S): West and Central Africa
COST CENTER CODE(S): 4210-FPL01-GFP015-FDN-A0A0A0-660
REPORTS TO (Title Only): West and Central Africa Regional Representative
FLSA STATUS: NON U.S. LOCATION
UNION AFFILIATION: NON-UNION / SENIOR MANAGEMENT POSITION
COMPANY SUMMARY:
EngenderHealth's vision is a world where sexual and reproductive health rights are respected as human rights, and women and girls have the freedom to reach their full potential. To achieve transformational change leading to true social and economic progress, EngenderHealth collaborates with diverse organizations across sectors with the shared goals of highlighting women's value to sustainable development.
JOB SUMMARY:
The Project Director/Country Representative will lead the Bill and Melinda Gates Foundation (BMGF) funded Expand FP II Project, devoting approximately 85% level of effort to lead and manage the program, focusing on supporting the Government of the Democratic Republic of Congo to scale up post-partum family planning nationwide.  Responsibilities will include ensuring that the project meets all key benchmarks and oversight of the technical, program, managerial and fiscal for day-to-day management of the project.  S/he will manage the critical relationships with the Government of DRC and other national and international partners and donors, being the primary liaison with all key stakeholders, including other BMGF partners. In addition, s/he will devote 10% of her time to develop and lead the vision and strategy of EngenderHealth's overall country program and support new business development opportunities.  S/he will have overall responsibility for the country's program portfolio, including achieving program results, financial management, accounting and reporting, ensuring compliance with all EH and donors' contractual matters and other applicable laws and regulations.  S/he will report to EngenderHealth's West and Central Africa Regional Representative,and will have direct responsibility for supervision of designated staff and oversee and work closely and in a complementary fashion with other key personnel, internal and external. This role is likely to require up to 25% travel.
REQUIREMENTS: Must possess the following requirements with or without a reasonable accommodation:
Advanced degree in public health, clinical medicine, nursing, social sciences, international development or related field.
5-10 years of experience in implementing SRHR programs in public and/or private health sector in West or Central Africa, preferably Democratic Republic of Congo.
Experience in working collaboratively with national ministries of health to scale up and implement national and preferably reproductive health programs.
Experience in managing and supervising individuals and teams.
Ability to be strategic and entrepreneurial, and to foster a cultural environment of innovation and collaboration. Flexible and adaptable with proven capacity to respond rapidly and effectively to a changing environment. 
Excellent partnership and relationship building skills.  Proven results in working with multiple collaborators.
Excellent understanding of international public health landscape in developing countries in areas related to sexual and reproductive health, quality improvement and assurance.
Strong knowledge of the donor landscape within the health sector and potential investors for quality assurance.
Strong interpersonal, writing, and oral communications skills.
Ability to travel internationally approximately 25% of the time (equivalent of 16 weeks annually) to work with EngenderHealth's field staff and partners.
Experience in integrating reproductive health interventions in public and/or private sector interventions.
Experience in representing organizations in global technical fora.
Comfort with a matrix management approach
ESSENTIAL SOFT SKILLS
Comfortable working in a fast – paced environment and being held accountable for meeting ambitious targets.
Leadership skills to work with autonomy while still being collaborative, prioritize tasks, and positively influence others to follow directives and meet deliverables with global stakeholders.
Systems-thinker whose strength is proactively finding the slightest weakness in a process and implementing a solution.
Problem-solver mentality, with the ability to adapt seamlessly to changing priorities
Ensuring compliance with programmatic and clinical standards.
Cross-cultural sensitivity and ability to work effectively in different socio-cultural contexts.
Organized, high level of accuracy, and meticulous attention to detail.
Ability to synthesize information from multiple sources.
PREFERRED SKILLS, ABILITIES, AND FUNCTIONS:
Fluency in French including business and healthcare terminology.
Ability to use knowledge of the organizational and political climate to solve problems and accomplish goals.
Experience in advocating for the integration of SRHR standards and practices into national policies, systems and training frameworks.
Experience working with multiple donors and multilateral institutions, e.g. USAID, DFID, WHO, UNICEF, UNFPA.
Experience in technical tools and materials development.
Disclaimer
The above statements describe the general nature and level of work being performed by the person(s) assigned to this job. They are not to be construed as an exhaustive list of all responsibilities, duties, and skills required of personnel so classified. Employees can be asked to do other comparable duties as assigned.
For applying please access to the link below :
https://chk.tbe.taleo.net/chk01/ats/careers/requisition.jsp?org=ENGENDERHEALTH&cws=1&rid=1284
__________________________________________             ____________________
Acknowledgement (Employee)                                              Date
__________________________________________             ____________________
Maxine Somerville, Vice President, Human Resources             Date
EngenderHealth provides equal employment opportunities (EEO) to all employees and applicants for employment, without regard to race, creed, ancestry, citizenship, religion, color, gender, gender identity, gender expression, age, national origin, political belief, sexual orientation, genetic information, status as a victim of domestic violence, marital status, disability or any other protected characteristic or status under applicable federal, state and local laws.
EngenderHealth complies with applicable federal, state and local laws governing non-discrimination in employment in every location in the United States in which the company has facilities. This policy applies to all terms and conditions of employment, including, but not limited to, hiring, placement, promotion, termination, layoff, recall, transfer, leaves of absence, compensation, and training.
Contact
Société :EngenderHealth
Site Internet :
Email :