Publiée le 04/12/2018
Provincial EPI Officer
Lieu
Description
Le poste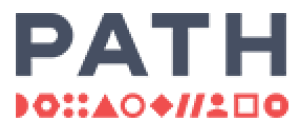 PATH is an international organization that drives transformative innovation to save lives and improve health, especially among women and children. We accelerate innovation across five platforms—vaccines, drugs, diagnostics, devices, and system and service innovations—that harness our entrepreneurial insight, scientific and public health expertise, and passion for health equity. By mobilizing partners around the world, we take innovation to scale, working alongside countries primarily in Africa and Asia to tackle their greatest health needs. Together, we deliver measurable results that disrupt the cycle of poor health. Learn more at www.path.org

PATH's Center for Vaccine Innovation and Access brings together our expertise across every stage of the long and complex process of vaccine research, development, and delivery to make lifesaving vaccines widely available to children and communities across the world. CVIA's current portfolio encompasses more than two dozen vaccines either in development or already in use to protect against 15 different diseases. Our focus is on vaccines to address the leading diseases that claim children's lives worldwide: pneumonia, diarrheal disease, and malaria; as well as other global health priorities, such as polio and meningitis.  
PATH is seeking a Provincial EPI Officer for the Strengthening the Vaccine-Derived Polio Outbreak Response in the DRC project, operating in Tanganyika and Haut-Lomami provinces and funded by The Bill & Melinda Gates Foundation. The EPI Officer will be responsible for driving forward improvement of the quality of supplementary immunization activities (SIA) for six months of the outbreak response by providing technical oversight to the provincial Programme Elargi de Vaccination (PEV)-Comite des Operations d'Urgence Polio (COUP) to rapidly improve the cVDPV2 outbreak response.
Responsibilities will include:
Provide technical assistance to the PEV-COUP in Haut-Lomami to rapidly improve the quality of outbreak response, according to GPEI quality indicators, and strengthen polio surveillance.
Improve supervision of SIA activities by working with PEV-COUP to increase number of supervisors, implement IT tools to improve monitoring of vaccinators and supervisors' activities, and/or potentially implement performance-based financing.
Coordinate with provincial PEV-COUP to implement any short vaccination intensification (mop up) in specific areas based on SIA quality results.
Based on available mapping and surveillance data, coordinate with provincial and health zone PEV staff to define and implement strategies to reach targeted (previously unreached) areas of health zones in Haut-Lomami.
Work with provincial PEV-COUP supply chain leads to ensure that sufficient vaccines are made available in health zones for SIA activities.
Provide support to ensure the accurate reporting of immunization performance data reporting from health zones in Haut-Lomami to provincial-level.
Participate in SIA coordination meetings lead by the Ministry of Health.
Provide support to and oversee Novel-T's work in Haut-Lomami on potential integration of AVADAR/E-SURV application into the EPI surveillance system.
Coordinate partnership meetings in Haut-Lomami for outbreak response planning, as needed.
Participate in DRC outbreak response reviews and final evaluation, as requested.
Contributing to report preparation as requested. 
 
Required Skills: 
Demonstrated success planning, coordinating, and overseeing rapid provision of immunization services at the provincial and health zone-level.
Strong understanding of GPEI indicators and immunization programming in Haut-Lomami.
Proven ability to create and maintain effective working relationships with government personnel, NGO partners, and international organizations.
Strong interpersonal and organizational skills.
Proven ability to manage challenging situations in a difficult political environment.
Experience facilitating meetings and moderating complex discussions with a variety of stakeholders preferred.
Extensive knowledge and understanding of the political, social, economic, and cultural context of Democratic Republic of Congo, including devolution process.
Expert computer skills in Microsoft Office Suite applications, including Word, Excel, PowerPoint, and Outlook.
Experience working in geographically dispersed teams and a multi-cultural environment.
Fluency in French and local dialects required; fluency in English is a plus. 
Required Experience:
Master's Degree or other advance degree in Medicine or public health.
At least three years of relevant work experience providing technical support to immunization programming.
Strong knowledge and familiarity working in Haut-Lomami provinces and health zones.  
This position does not attract international terms and conditions. The post holder will be considered as a local staff and will not have international terms and conditions of employment.
Applicants considered for this position are to be DRC nationals. This position is based in Kamina. Candidates outside of Kamina will be responsible for their relocation expenses.
Early application is encouraged as we will review applications throughout the advertising period and reserve the right to close the advert early.
Please submit a cover letter with your curriculum vitae/resume describing your interest in this position, how you meet the requirements, and previous experience with the above-listed job duties. Women are encouraged to apply. Please visit our website https://bit.ly/2DXcG6x
Contact
Société :PATH
Site Internet :
Email :