Publiée le 15/04/2019
Private Sector Liaison Officer
Lieu
Description
Le poste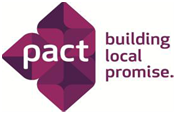 Pact recruits in Kolwezi
Position (Title): Private Sector Liaison Officer
Department: Program
Duty Station: Kolwezi and in any place according to operational requirements.
Type of contract (SST, ST or FT): Fixed Term
Duration: one year (with possibility of renewal)
Submission deadline: Applications will be reviewed on a rolling basis for immediate hire.
1. Introduction:
PACT seeks to recruit a national Private Sector Liaison Officer to manage a new project that will aim to reduce child labor in cobalt mining, with special attention to artisanal and small-scale mining, in the Democratic Republic of the Congo (DRC). The project, if awarded to the ILO as lead agency, will be funded by the US Department of Labor (USDOL) and implemented over a period of up to 48 months.
The general objective of the project is to strengthen efforts by the Congolese government and other relevant stakeholders to address child labor in the cobalt industry of the DRC. Project outcomes include: 1) Increased common understanding of the challenges and opportunities for addressing child labor in the DRC's cobalt industry; 2) Increased capacity of government and other relevant stakeholders to address child labor in the DRC's cobalt industry; and 3) Improved monitoring and remediation efforts by private sector of child labor in the cobalt supply chain.
The project falls under the technical responsibility of the ILO's Fundamental Principles and Rights at Work (FUNDAMENTALS) Branch of the Governance and Tripartism Department (GOVERNANCE).
The FUNDAMENTALS Branch carries out technical cooperation, research and advocacy functions to assist ILO constituents to respect, promote and realize the fundamental principles and rights at work, which are: freedom of association and effective recognition of the right to collective bargaining; elimination of all forms of forced or compulsory labor; effective abolition of child labor; and elimination of discrimination in respect of employment and occupation.
The Private Sector Liaison Officer works under the general supervision of the Director of the ILO Country Office for the Democratic Republic of the Congo, Angola, Central African Republic, Chad, Congo and Gabon (CO-Kinshasa) in Kinshasa, PACT DRC and the direct supervision of the Project Director. He/she is responsible for providing technical advice and implementing activities under the project focused on enhancing private sector compliance to International Labour Standards, especially concerning the elimination of child labour, in the cobalt supply chain, including capacity building. The work is carried out within the policies, rules and regulations of the ILO and close working contacts are maintained with the ILO Regional Office for Africa in Abidjan, Decent Work Country Team, and with ILO Headquarters as and when required.
2. Reporting lines:
The incumbent will work under the overall supervision of Program Manager and the direct supervision of the Project Director and will receive technical guidance from the Fundamental Principles and Rights at Work Specialist in Abidjan and FUNDAMENTALS at Headquarters, as appropriate.
3. Main duties and responsibilities:
Identify emerging needs and opportunities in enhancing corporate social responsibilities for private sector entities in the cobalt supply chain in DRC
Develop an operational strategy to improve monitoring and remediation efforts by private sector of child labour in the cobalt supply chain
Provide technical support for the Project's M&E system, baseline survey and data collection
Develop and maintain partnerships with private sector entities, initiatives and alliances to advocate and implement actions for the elimination of child labour in the cobalt supply chain
Establish/maintain close relations with national authorities & project partners
Provide assistance to national task forces and project advisory groups
Prepare and deliver capacity buidling for stakeholders, private sector, tripartite constituents and project partners on International Labour Standards and relevant Guidelines, Due Diligence Guidance, etc.
Prepare progress and ad hoc reports on activities
Prepare briefings, policy briefs, and other documentation especially targeting the private sector
Provide technical guidance to other project staff
Prepare conferences, seminars, workshops, training sessions and meetings
Support awareness raising and capacity building activities targeting the private sector
Identify and document good practices in monitoring and remediation efforts by private sector in the cobalt supply chain
Undertake any other relevant duties requested by the Project Director.
4. Qualifications requirements
Education: Advanced university degree in economics, business administration, social sciences, international development, or a related field. A post-graduate  specialisation on corporate social responsibility or social compliance in supply chains, or closely related field, preferred.
Experience: At least seven years of progressively responsible relevant professional experience, of which at least three years in the area of corporae social responsibility of private sector supply chain social compliance programmes
Languages: Excellent command of English and French.  Proficiency in Kiswahili would be an asset.
Competencies:
Strong commitment to personal and professional integrity. Proven ability to take ownership of all responsibilities, to act with integrity and transparency by maintaining social, ethical and organisational norms, and to meet all commitments within the prescribed time, cost and quality standards.
Ability to maintain working relationships with all project stakeholders, including coalition building and partnership promotion.
Understanding of key labor issues, including child labor, forced labor, and/or human trafficking.
Ability to meet deadlines, achieve targets, and provide all required inputs to deliverables.
Sound knowledge of Office's policies, administrative procedures and practices.
Ability to work effectively in a team. Excellent interpersonal skills. Tact and persuasiveness in dealing with people.
Strong communication skills, both written and verbal, including the ability to write accurate reports.
Ability to train and build capacity of colleagues and partners on corporate social responsibility issues, and on compliance to social standards in supply chains.
Ability to work independently with minimum supervision.
Ability to work in a multicultural environment and to demonstrate gender-sensitive and non-discriminatory behaviour and attitudes.
5. How to apply:
To apply please send a cover letter and an updated resume with three reference persons and their contacts. Do not send other documents, they will be requested later if necessary.
You are request to send your application as soon as possible by email to the following address: RecruitmentDRC@pactworld.org the subject of the email should be: Private Sector Liaison Officer
Contact
Société :PACT
Site Internet :
Email :RecruitmentDRC@pactworld.org