Publiée le 13/05/2019
Responsible Project Manager
Lieu
Description
Le poste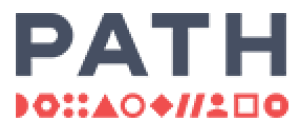 JOB DESCRIPTION – RESPONSIBLE PROJECT MANAGER – KINSHASA
PATH is a global organization that works to accelerate health equity by bringing together public institutions, businesses, social enterprises, and investors to solve the world's most pressing health challenges. With expertise in science, health, economics, technology, advocacy, and dozens of other specialties, PATH develops and scales solutions—including vaccines, drugs, devices, diagnostics, and innovative approaches to strengthening health systems worldwide.
Funded by the Bill and Melinda Gates Foundation, the Tryp-Elim Project aims to support the efforts of the Ministry of Health (MoH) in the elimination of African Human Trypanosomiasis (HAT) in the Democratic Republic of Kwilu and Kwango Provinces of Congo. PATH is a member of the Tryp-Elim consortium with the Institute of Tropical Medicine (ITM) of Antwerp and the National Program for Fight Against African Human Trypanosomiasis (PNLTHA).
In order to ensure good coordination with the NLPATP and operational excellence, PATH is looking for an experienced Project Manager to effectively lead and manage the project in various aspects of the PATH project lifecycle.
Duties & Responsibilities:  
Lead and manage project work with a focus on supporting PNLTHA operations to expand the diagnosis and treatment of HAT.
Ensure the shipment of inputs and other work materials acquired or in transit in the Bandelim PATH depots for the places of use (Bandundu and Kikwit).
Plan and coordinate procurement, logistics and distribution with the National and Provincial Ministry of Health and other relevant authorities.
Develop with all partners the quarterly supply plan by involving the logistician, coordinate the acquisition of goods and services and ensure their distributions in the provinces where the project activities are carried out.
Ensure deliverables meet schedule, budget, and quality criteria.
Identify the progress indicators of the project, disseminate them to key stakeholders and ensure that they are evaluated according to the timetable against the approved budget.
Solve problems collaboratively and adapt based on knowledge gained from this project and other projects.
Identify the problems that may arise from the aspects of the project underits responsibility and share it with the key stakeholders of the program for concerted and sustainable solutions.
Facilitate lessons learned and properly archive project data and documents.
Maintain a permanent communicationwith all project stakeholders to identify areas of improvement, including training, monitoring, risk management in support of the PNLHAT.
Regularly interact with the PATH Head Office Supply Team and other shared services to ensure the project receives adequate support.
Regularly interact with the administration and logistics team in order to anticipate priorities and take action in a timely manner in order to ensure adequate support in the execution of project activities.
Required Experience
Four-year degree (Bachelor's degree or equivalent)
Diploma of Medicine
Diploma in Project Management and Health Program
At least 5 years of relevant professional experience with the ministry or other policy makers, or with various stakeholders
Excellent command of French and English languages (written and spoken)
Time management: planning, estimating, development, management and control of project timeline in a timely manner.
Cost management to keep the project within the approved budget and partner with the PATH Procurement Team as needed to obtain additional products or services.
Quality management that meets and exceeds the objectives of the project, as evidenced by the positive feedback from stakeholders.
Human Resources Management to acquire, develop and create an environment conducive to a successful team.
Communications that ensures the collection, creation and dissemination of project information in a timely and appropriate manner, including excellent written and verbal communication skills
Risk management that identifies, assesses and mitigates risks and problems and responds in a timely and appropriate manner.
Stakeholder management to identify the individuals and organizations needed for project success, ensure effective participation and build relationships as part of project execution.
Specialized IT skills in Microsoft Office Suite applications including Word, Excel, PowerPoint and Outlook.
Demonstrated experience in using project management tools such as Microsoft Project, Gantt charts, or other planning and tracking tools.
Great attention to detail, good technical and analytical skills.
This position does not attract international terms and conditions. The post holder will be considered as a local staff and will not have international terms and conditions of employment. This position is based in Kinshasa. Candidates outside of Kinshasa will be responsible for their relocation expenses.
Early application is encouraged as we will review applications throughout the advertising period and reserve the right to close the advert early. Please attach a cover letter to your resume outlining your interest in the position, how you meet the requirements and your previous experience with the above duties.
PATH is an equal opportunity employer. Every qualified applicant will be considered for employment. PATH does not discriminate based on race, color, religion, gender, sexual orientation, gender identity, genetic information, age, national origin, marital status, disability status, political ideology, military or protected veteran status, or any other characteristic protected by applicable federal, state, or local law.
Please click to the link hereafter to submit your application: https://bit.ly/2Q34DJ8
Contact
Société :PATH
Site Internet :
Email :