Publiée le 08/07/2019
National SRHR/Advocacy Technical Advisor
Lieu
Description
Le poste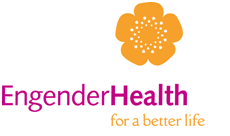 JOB DESCRIPTION HR 01/25/2018
JD Version Date (last revision date): 7TH July 2019

TITLE: National SRHR/Advocacy Technical Advisor   

PROGRAM(S) / DEPARTMENT(S): Programs
COST CENTER CODE(S): Expanding Access to Quality Family Planning Services in Kinshasa: Building local capacity and poising for scale

REPORTS TO: Country Representative – Democratic Republic of Congo / Project Director Expand FPII

JOB STATION: Kinshasa, Democratic Republic of Congo

LOCAL HIRE: Yes; This position does not provide for expatriates allowances.
COMPANY SUMMARY:
EngenderHealth's vision is a world where sexual and reproductive health rights are respected as human rights, and women and girls have the freedom to reach their full potential. This emphasis on rights directly underpins EngenderHealth's values and principles: choice, quality, and excellence. To achieve transformational change leading to true social and economic progress, EngenderHealth partners with diverse organizations across sectors with the shared goals of highlighting women's value to sustainable development.
PROJECT OVERVIEW:
EngenderHealth Project in DRC 'Expand FPII' is a project funded by the Bill and Melinda Gates Foundation (BMGF) whose goal is to improve the ability of underserved women and girls in the Democratic Republic of Congo (DRC) to access and use high quality family planning (FP) services, which are central to realizing one's sexual reproductive health and rights (SRHR). To achieve this goal, EngenderHealth DRC supports the Ministry of Health through three interdependent objectives: Strengthen the technical and managerial capacity of key Family Planning/Post-Partum Family Planning (FP/PPFP) service delivery stakeholders; Expand sustainable availability, access, and use of quality of PPFP services and generate knowledge and guide planning for strategic, sustainable scale-up of effective PPFP practices. The National SRHR/Advocacy Technical Advisors' role will be as follows:
JOB SUMMARY:
RESPONSIBILITIES  
The National SRHR/Advocacy Technical Advisor will:
Lead the team in planning, implementing and managing the FP/PPFP project activities within budgetary guidelines and compliance with project and award requirements; ensure high-quality program implementation through monitoring and oversight in close coordination with project staff
Coordinate the activities of all subcontractors and sub grantees in regard of their technical contributions to the project
Provide leadership in the design of service delivery models/systems to accelerate Family Planning and Post-Partum Family Planning scale-up and to ensure quality of care, in collaboration with PNSR/Ministry of Health and partners.
Manage a team of technical staff to ensure quality, timeliness, and efficiency of all program activities and reports under the program.
In collaboration with Monitoring and Evaluation team, ensure consistent generation of quality data for timely decision-making at all levels and track performance of all FP/PPFP indicators.
Ensure research documenting learnings and best practices related to FP/PPFP are incorporated into practice at all levels.
Collaborate with Partners and Ministry of Health to ensure that FP/PPFP interventions are delivered in a way that promote gender equality.
Work with the Country Representative to identify business opportunities for health.
Coordinate and supervise annual work planning budgeting process 
Assist the Country Representative / Project Director to compile semiannual and annual project reports and ensure timely submission to the next reporting level.
Participate in working with government and other stakeholders on informing policy, guideline development, as well as advocacy on areas around PPFP.
Work with the Country Representative to ensure that there is EngenderHealth representation at all levels; central and provincial level meetings; all necessary technical working group meetings.
Make an inventory of Civil Society or Coalitions that intervene on FP/PPFP issues in DRC and Design and EngenderHealth DRC advocacy strategy.
Increase Civil society Organizations technical skill on advocacy.
Provide technical support to civil society organizations and Ministry of health program to set up a technical group on post-partum family planning services.
Work with the Country Representative to orient or update Program Staff on technical aspects
Perform any other duties assigned by his/her supervisors.
REQUIREMENTS:
Must possess the following requirements with or without a reasonable accommodation.
Bachelor's degree or diploma in public health with 3-5 years of work experience OR Registered Nurse/Midwife or Clinical Officer with 7-10 years of work experience in Family Planning and PPFP.
Proven capacity to oversee development/implementation of work plans and reports, and monitoring and evaluation activities
Ability to identify new donors and partners for programs
At least five years of professional experience in the clinical/health sector with expertise in project management and quality improvement
Demonstrated ability to lead service delivery and capacity building and advocacy interventions
Demonstrated experience collaborating with Government of DRC and local and international organizations working in FP/PPFP
Ability to write reports
Excellent written and verbal communication skills in French and basic understanding of English
Ability to analyze, review and use data for program improvements (experience in using DHIS-2 – preferred)
Ability to use Excel, Word, PowerPoint
ESSENTIAL SOFT SKILLS
Excellent interpersonal and communication skills
Proven ability to multitask, work under pressure and with flexibility
Ability to organize information and tasks, set priorities, meet deadlines, pay attention to details, and handle a variety of responsibilities efficiently and effectively
Self-motivated
Strong team building skills
PREFERRED SKILLS, ABILITIES, AND FUNCTIONS:
Successfully led large SRHR programs
Experience in building local technical, management and leadership capacity
Disclaimer
The above statements describe the general nature and level of work being performed by the person(s) assigned to this job. They are not to be construed as an exhaustive list of all responsibilities, duties, and skills required of personnel so classified. All personnel may be required to perform duties outside of their normal responsibilities as needed and assigned.
___________________________________________                     ____________________
Acknowledgement (Employee)                                                              Date
____________________________________________                   ____________________
Lekha Sapra, Director – International Human Resources               Date
EngenderHealth provides equal employment opportunities (EEO) to all employees and applicants for employment, without regard to race, creed, ancestry, citizenship, religion, color, gender, gender identity, gender expression, age, national origin, political belief, sexual orientation, genetic information, status as a victim of domestic violence, marital status, disability or any other protected characteristic or status under applicable federal, state and local laws.
EngenderHealth complies with applicable federal, state and local laws governing non-discrimination in employment in every location in which the company has facilities. This policy applies to all terms and conditions of employment, including, but not limited to, hiring, placement, promotion, termination, layoff, recall, and transfer, leaves of absence, compensation, and training.
To apply for this position, please visit our website at www.engenderhealth.org and click on the Careers link. Then click on the "Congo, DRC" link to locate the job title and submit your application online along with your CV latest by 16th July 2019.
Contact
Société :EngenderHealth
Site Internet :
Email :