Publiée le 20/03/2020
Senior Program Assistant, Advocacy and Public Policy
Lieu
Description
Le poste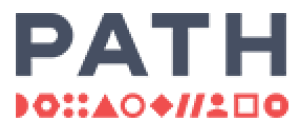 Senior Program Assistant, Advocacy and Public Policy
Title: CD SR PRG ASST 
Location: Kinshasa, DRC 
Project: Advocacy and Public Policy 
PATH seeks to recruit a Senior Program Assistant for the Advocacy and Public Policy team in Kinshasa. The Senior Program Assistant will support advocacy and policy initiatives in the areas of the continuum of care for maternal, newborn, and child health and immunization. 
PATH is an international organization that drives transformative innovation to save lives and improve health, especially among women and children. We accelerate innovation across five platforms-vaccines, drugs, diagnostics, devices, and system and service innovations-that harness our entrepreneurial insight, scientific and public health expertise, and passion for health equity. By mobilizing partners around the world, we take innovation to scale, working alongside countries primarily in Africa and Asia to tackle their greatest health needs. Together, we deliver measurable results that disrupt the cycle of poor health.
PATH's Advocacy and Public Policy (APP) department works to improve global health by increasing awareness and support of global health priorities and evidence-based policies among policymakers, coalitions and other influential individuals and groups. The project is funded by Bill and Melinda Gates Foundation which supports advocacy projects in Kenya, Democratic Republic of Congo, South Africa, and Uganda, the United States, Europe and at the multilateral level.  
Key Responsibilities:
Assisting the advocacy and policy country lead in planning and arranging day to day meetings and events with key project partners at the national level.
Work close to focal point within the head of state adviser's office, the Ministry of Health, Budget, Decentralization and others to assist and provide technical support for planned and unplanned events and meetings.
Providing meeting planning and logistics support to the APP team in DRC.  Activities may include scheduling internal and external meetings, workshops, and other events as necessary, as well as coordinating event-related logistics, maintaining database of project contacts, and drafting meeting notes and coordinating review, distribution, and filing. 
Providing general administrative support to maintain coordinated and organized team logistics. This may include working closely with the APP program team and the project administrator to initiate the procurement process for project activities (WAR, WER), the maintenance of a shared team calendar for APP staff in the DRC, helping program staff accurately communicate their travel and leave dates, assisting APP staff with travel planning arrangements and post-travel reimbursements, including cheque requests, meal conference forms, etc. 
Providing support to special events, workshops and conferences as may be needed.
Maintaining the electronic and paper filing systems to ensure information is readily and easily accessible.  This will include regular updates of assigned email distribution lists.
Coordination with other program assistants in Kwango and Kwilu provinces to ensure smooth coordination of administrative tasks between these provinces and Kinshasa. 
Coordination with the polio project program assistant for Advocacy activities that are under polio project code in Tanganyika and Haut-Lomami. 
Liaise with other country teams to identify other areas where additional administrative support may be required specifically when other PATH staff are travelling to DRC.
Required skills and Experience
University degree plus a minimum of five years of experience.
Advanced Microsoft Office skills, especially Outlook, Word, Excel, and PowerPoint.
Proactive, with excellent interpersonal and communication skills.
Ability work with government officials.
Strong event planning and management skills.
Ability to work with multiple teams across diverse background.
Strong organizational skills.
Adaptable to changing priorities.
Effective time management.
Experience working under deadlines.
Proven ability to work in a team environment with minimal supervision.
Fluency in French, including excellent written and oral communication skills.
PATH is an equal opportunity employer. Every qualified applicant will be considered for employment. PATH does not discriminate based on race, color, religion, gender, gender identity or orientation, genetic information, age, national origin, marital status, disability status, political ideology, military or protected veteran status, or any other characteristic protected by applicable federal, state, or local law.
This position does not attract international terms and conditions. The post holder will be considered as a local staff and will not have international terms and conditions of employment. Applicants considered for this position are to be DRC nationals. This position is based in Kinshasa. Candidates outside of Kinshasa will be responsible for their relocation expenses.
Early application is encouraged as we will review applications throughout the advertising period and reserve the right to close the advert early.
Please submit a cover letter with your curriculum vitae/resume describing your interest in this position, how you meet the requirements, and previous experience with the above-listed job duties. Women are encouraged to apply. Please visit our website: Senior Program Assistant
Contact
Société :PATH
Site Internet :
Email :