Publiée le 25/06/2020
Deputy Project Director, Global Health Security
Lieu
Description
Le poste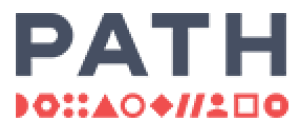 DEPUTY PROJECT DIRECTOR, GLOBAL HEALTH SECURITY
Posted Job Title: Deputy Project Director, Global Health Security
Internal Title:Deputy Project Director, Global Health Security
Location:Kinshasa, Democratic Republic of Congo
Division: Global Health Programs
PATH is a global organization that works to accelerate health equity by bringing together public institutions, businesses, social enterprises, and investors to solve the world's most pressing health challenges. With expertise in science, health, finance, technology, advocacy, and dozens of other specialties, PATH develops and scales innovative solutions - including vaccines, drugs, devices, diagnostics, and approaches to strengthening health systems worldwide.
We are seeking aDeputy Project Director (DPD) to be based in the Democratic Republic ofCongo (DRC) for a potential upcoming multi-year CDC-funded program titled "Enhancing Global Health Security: Expanding Efforts and Strategies to Protect and Improve Public Health in the Democratic Republic of Congo."The project goals are to improve prevention of avoidable epidemics, including naturally occurring outbreaks and intentional or accidental releases of dangerous pathogens; improve ability to rapidly detect threats early, including detecting, characterizing, and reporting emerging biological threats; and improve capacity of rapidly and effectively responding to infectious diseases and public health threats of international concern.
The DPD will be responsible fordaily management of project activities and staff to achieve project milestones and targets. Theywill coordinate closely with the Project Director (PD) and finance lead to ensure that project activities are implemented efficiently and in alignment with work plans and budgets, and with the Principal Investigator (PI) to ensure high-quality technical project implementation, in accordance withCDC priorities. Working closely with the Ministry of Health (MOH), the PATH Country Director, the CDC DRC, the technical and the project M&E team, the DPD will provide leadership on national CDC strategies, closely monitor progress against targets, and flag areas of underperformance for rapid course correction. This position will directly report to the PD. The DPD will be mentored by the PD and PI to progressively take on PD responsibilities, including serving as acting PD as necessary.
Key Duties and Responsibilities:
Plan, direct, and coordinate the technical team (Technical Directors and Officers) and implementation team (State Managers, M&E Associates) to ensure activities are accomplished on time and within budget, and project targets achieved.
Oversee monitoring, evaluation, and learning (MEL): lead technical and implementation team meetings to review progress against targets and adapt activities to address areas of underperformance, ensure achievement of targets, and scale up promising approaches.
Under the direction of the PD, manage the technical and implementation team to develop annual work plans, regular reporting (quarterly progress reports, DATIM submissions, etc.), and other required or donor-requested deliverables to improve prevention and avoidable epidemics.
Under the direction of the PI, adapt existing or develop new guidelines, tools, SOPs, and other materials to be used by the project to improve the capacity of rapidly and effectively responding to infectious diseases and public health threats of international concerns. 
Provide day-to-day technical guidance, technical assistance, and mentorship on technical strategies being developed or rolled out by the project, with high-level guidance from the PI.
Establish and maintain strong working partnerships with consortium partners, including coordinating with the PD to ensure that consortium partners submit required deliverables.
Work with project staff and partners to identify, document, and disseminate best practices.
Required Qualifications & Skills:
Advanced degree in Public Health, Medicine, Social Sciences, Epidemiology, or relevant field.
At least seven years of experience designing, managing, and implementing significant, complex GHS programs in sub-Saharan Africa, or systems strengthening projects of a similar nature in DRC, including experience serving in a senior management role.
In-depth understanding of GHS in DRC, particularly the critical need to improve prevention, detection, and response efforts for disease outbreaks, public health emergencies of international concern (PHEICs), and other health threats.
Robust understanding of and experience working to improve service delivery and ability to work in a highly collaborative environment as part of a cross-disciplinary team operating in multiple locations is strongly preferred.
Experience developing strong andproductive partnerships with the MOH, implementing organizations, civil society, and the private sector.
Preferred Qualifications:
Knowledge of CDC priorities in DRC and experience on CDC/USG-funded projects.
Experience residing and working in DRC
Experience working with the Global Health Security Agenda
Strong analytical skills and the ability to use data for decision making
Strong written, oral, and presentation skills in English and French. Knowledge of one of the local language is a plus.
Practical experience in health information and disease surveillance systems.
Experience interfacing with multiple communication channels and online platforms.
Ability to work independently with minimal direction and under tight deadlines.
MS Office experience to include working knowledge of MS Word, Excel, SharePoint, Project, and PowerPoint.
Candidates must have legal authorization to work in the Democratic Republic of Congo.
PATH is dedicated to building an inclusive workforce where diversity is valued.
PATH is an equal opportunity employer. Every qualified applicant will be considered for employment. PATH does not discriminate based on race, color, religion, gender, gender identity or orientation, genetic information, age, national origin, marital status, disability status, political ideology, military or protected veteran status, or any other characteristic protected by applicable federal, state, or local law.
Please, click on the link hereafter to submit your application: Deputy Project Director
Contact
Société :PATH
Site Internet :
Email :