Publiée le 09/09/2020
Administrative assistant
Lieu
Description
Le poste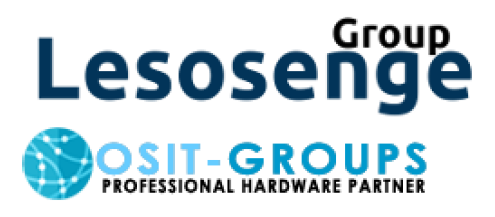 Job opportunity
Job reference: OSIT-001/2020
Position: Administrative assistant
You'll take a front-row seat in the fast-growing. You'll get first-hand experience managing the operations of one of the most established IT solution and central purchasing companies. you'll be given increasing responsibility to design and manage our internal operations and processes to support our growth. You'll also have the opportunity to build relationships with key customers within the city.
Responsibilities:
Organize and maintain internal company communications and documentation
Prepare official company forms and applications and other documentation
Ensure progress on client jobs is being made on a timely manner, being aware of timelines and important deadlines, and ensuring all necessary tasks have been completed
Identify missing information or overdue tasks and following up with the responsible team member or external stakeholder as necessary
Keep track of inventory and participate in organizing our warehouse and supply chain
Requirements:
Minimum High School diploma, 2 years work experience in related field.
College degree preferred
Eagerness to learn from others to gain technical knowledge about IT equipment and brands.
Be confident and contribute skills and knowledge to the overall success of the business, but remain humble and receptive to feedback and suggestions from other team members to strive to improve effectiveness and efficiency
Fast typing skills
Computer literate: experience with customer resource management and Microsoft Office.
Excellent organization skills: keeping internal communications and important documents well-organized and readily accessible
Great attention to detail and documentation skills, especially on important official documents with the company and customers as well as third party (Government and different partners)
Able to prioritize tasks and handle multiple responsibilities under short deadlines
Critical thinking and problem-solving skills
Superb communication skills, in writing and verbally over the phone
Professional and courteous appearance for interaction with important stakeholders and clients
Work well with other team members and able to maintain a positive attitude under tight deadlines
Impeccable foresight: identifying and resolving potential problem areas before they happen, and completing tasks before it's too late
Experience:
Microsoft Office: 2 years (Required)
Administrative Assistant: 2 years (Preferred)
Computer Literacy: 2 years (Required)
Language:
Fluent French: Speaking and writing (Required)
English: Speaking and Writing (Preferred)
Note: we are actively seeking to increase diversity in our team. Through this offer, we strongly encourage female candidates
File must contain a CV with photo, motivation letter specifying your e-mail address and phone number.
The candidates' files must be sent directly to the following e-mail address info@lesosenge-group.com, at the latest on November 30th 2020 at 16h30.
Applications must be sent to the Country Manager.
Contact
Société :Group Lesosenge
Site Internet :
Email :info@lesosenge-group.com