Publiée le 21/09/2020
Project Manager
Lieu
Description
Le poste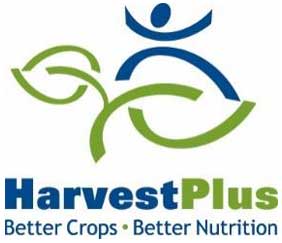 HARVESTPLUS VACANCY ANNOUNCEMENT
---------------------------------------------------------------------------
POSITION: PROJECT MANAGER
LOCATION: INERA‐KINSHASA, DEMOCRATIC REPUBLIC OF CONGO (DRC)
SUPERVISED BY: AFRICA REGIONAL DIRECTOR
POSTING DATE: September 16, 2020
CLOSING DATE: September 23, 2020
---------------------------------------------------------------------------
Background
HarvestPlus improves nutrition and public health by developing and promoting biofortified food crops that are rich in vitamins and minerals and providing global leadership on biofortification evidence and technology. HarvestPlus is part of the CGIAR Research Program on Agriculture for Nutrition and Health (A4NH). CGIAR is a global agriculture research partnership for a food secure future. Its science is carried out by its 15 research centers in collaboration with hundreds of partner organizations. HarvestPlus is based at the International Food Policy Research Institute
(IFPRI) and collaborates with multiple CGIAR centers and partner organizations. This position will be based in DRC and recruited through the CGIAR Bioversity and CIAT Alliance.
Position Summary
HarvestPlus is seeking a Project Manager for an anticipated World Bank Multisectoral Child Nutrition and Health Project (PMNS) project in DRC.
The recruitment of this position is contingent on the award of the project.
The Project Manager will have overall responsibility for managing the technical assistance that will be offered to the DRC government. This first phase of the project will scale up the Nutrition à Assise Communautaire (NAC) model in four high-malnutrition-burden provinces. It will also improve the supply of key nutrition-specific services as well as family planning services delivered through the health sector and pilot a limited set of nutrition-sensitive interventions in agriculture, social protection, and education. The objective of this phase is to demonstrate the effectiveness of the NAC platform and the complementary services as the national model to address child malnutrition. The HarvestPlus Technical Assistance is to lay the foundation for biofortified staple crops to replace their non biofortified counterparts across the DRC.
HarvestPlus technical assistance will focus on strengthening the institutional, technical and operational capacity of agricultural public services, at national, provincial and territorial levels, with respect to integration of biofortification into nutrition smart agricultural plans, projects, programs and investments that constitute development of agricultural sector. This will facilitate the wide, sustainable adoption of bio fortified staple food varieties by farmers and the integration of biofortified food products into the food value chain.
Duties & Responsibilities
Build a strong partnership with government line Ministries in DRC, particularly agriculture and health.
Foster a strong partnership with the World Bank technical staff engaged in the management of the government loan.
Create a project environment, which supports high quality implementation of the project, as well as positive working relationships with country counterparts, partners, project staff, and donors.
Provide technical leadership in the implementation of the project. Technical expertise will be required in agriculture, nutrition, markets, supply chains, and social and behavior change design and implementation.
Oversee and supervises several of the following functions: government and World Bank reporting, operations and finance; procurement, grants, and subcontracts; communications; and Monitoring and Evaluation.
Oversee development and ongoing management of annual work plans and other reports, including quarterly reports and other updates
Monitor operational standards and procedures to ensure compliance with HarvestPlus internal controls, The Ministry of Health of the
Government of DRC and World Bank rules and regulations; seek efficiencies to improve systems to enhance and accelerate the implementation of technical activities.
Review documentation associated with recruitment, procurement, grants, subcontracts, and financial transactions to ensure that operations are in full compliance with all applicable rules and regulations
Ensure local expenditures and financial reports are consistent with HarvestPlus standards; provides financial reports to the World Bank and Ministry of Health of DRC.
Provides guidance and mentorship to all staff based on best practices and HarvestPlus values.
Foster regular communication within HarvestPlus, and with in-country partners, providing senior management support to country operations as required
Manage project deliverables like weekly, quarterly, and annual reports; annual work plans; plan, organize, and facilitate all staff workshops.
Represents the project to the World Bank, Government of DRC and the donor community while proactively communicating progress, achievements, and challenges.
Supervise project staff.
Criteria for Success
Must possess strong project management experience and skills
Must possess strong people management skills
Must be able to work independently with minimal supervision
Excellent interpersonal and organizational skills
Willingness to travel extensively
Ability to work in a multi-cultural environment.
Requirements
Advanced degree in either nutrition, agriculture, markets, social and behavior change or related field.
At least 10 years' experience managing and implementing international projects, specifically with experience in nutrition-sensitive agriculture and at least one of the following behavior change, food systems, markets, supply chains, or private sector engagement.
Professional experience working in partnership with international donors and agencies, host country governments, partners, the private sector, and other relevant stakeholders.
Proven skills in group facilitation, team building and coordination.
Demonstrated ability to manage multiple activities simultaneously and work in a complex environment with team members physically located
in different time zones and geographic areas around the world.
Results oriented and able to produce high quality work under deadline.
Excellent verbal and written communications skills and the ability to organize and present information in a compelling way.
Experience working in Francophone Africa is required. Familiarity with The Democratic Republic of Congo is strongly preferred
Fluency in spoken and written French and English required
TO APPLY
Please email a cover letter and updated resume/CV by September 23, 2020 to: HarvestPlusCV@cgiar.org. HarvestPlus will contact finalists.
Contact
Société :HarvestPlus
Site Internet :
Email :