Publiée le 21/09/2020
Breeder
Lieu
Description
Le poste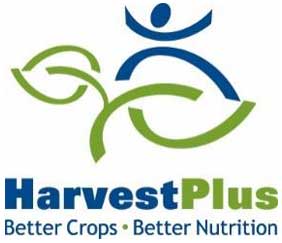 HARVESTPLUS VACANCY ANNOUNCEMENT
-------------------------------------------------------------------------------------
POSITION: BREEDER
LOCATION: INERA‐KINSHASA, DEMOCRATIC REPUBLIC OF CONGO (DRC)
SUPERVISED BY: PROJECT MANAGER
POSTING DATE: September 16, 2020
CLOSING DATE: September 23, 2020
-------------------------------------------------------------------------------------
Background
HarvestPlus improves nutrition and public health by developing and promoting biofortified food crops that are rich in vitamins and minerals and providing global leadership on biofortification evidence and technology. HarvestPlus is part of the CGIAR Research Program on Agriculture for
Nutrition and Health (A4NH). CGIAR is a global agriculture research partnership for a food secure future. Its science is carried out by its 15 research centers in collaboration with hundreds of partner organizations. HarvestPlus is based at the International Food Policy Research Institute
(IFPRI) and collaborates with multiple CGIAR centers and partner organizations. This position will be based in DRC and recruited through the CGIAR Bioversity and CIAT Alliance.
Position Summary
HarvestPlus is seeking a Breeder for an anticipated World Bank Multisectoral Child Nutrition and Health Project (PMNS) project in DRC. The recruitment of this position is contingent on the award of the project.
HarvestPlus seeks a highly motivated plant breeder to join DRC team. The position is responsible for achieving key breeding objectives for biofortified crops under the PMNS program. He/she will part of the HarvestPlus Crop Improvement Alliance in in coordinating and actively engaging in all activities related to product-oriented crop improvement and variety development. Breeding profiles for DRC in developing competitive profitable biofortified crops with attributes that trigger adoption by farmers embrace the range of productivity-, biotic-, abiotic- and end-use quality traits. The position has a strong training and capacity-building component.
HarvestPlus has established a global crop development research network for the world's major staples. CGIAR centers form the nexus of development of biofortified crops, and with public/private sector NARES, civil societies and research institutions make up a research alliance that conducts tactical and strategic breeding and performance testing in target countries, related plant science/agronomy research, the development of enabling technologies, and training and capacity building. To date, 300 micronutrient dense varieties of eleven crops have been released in more than 30 countries; over 10 million farmers are growing biofortified crops and providing access to biofortified food for 50 million farming household members.
Under a World Bank loan to the Ministry of Health, HarvestPlus will be providing technical assistance services to the government of DRC.
Deliverables range from building capacity and integrating biofortification into government agricultural breeding programs, the development of quality seed markets and dissemination to farmers, creating demand for and promotion of biofortified crops and their nutritional benefits via food processors, markets, and community promoters to training of value chain partners
Essential Duties & Responsibilities
Specific duties include but are not limited to:
Jointly with partners development of the biofortified crop breeding strategies for relevant profiles
Assess resource requirements to assure critical/operational program size
Lead in the identification of the critical constraints to biofortified crop production in DRC and develop new germplasm withresistance to biotic and abiotic stresses, working in close collaboration with INERA.
Lead the acquisition and increase germplasm exchange between different CGIAR centers and INERA for incorporation into local INERA nurseries.
Lead and direct in the identification of genetic resources to be used for potential parents
In close collaboration with INERA, lead and implement the following breeding activities: hybridization and selection of desired progenies; selection of early, intermediate and final germplasm products; conduct preliminary to secondary yield trials of the advanced lines; conduct advanced line adaptive research trials for; assess adaptive pattern and yield stability via multi-location trials
Support the INERA breeding teams at all levels by enhancing their capacity and supporting them to contribute breeding of biofortified crops
Establish productive and synergistic working relationships with INERA and CGIAR partners and strengthen multidisciplinary research (plant pathology, entomology, plant nutrition, and biofortification).
Represent HarvestPlus at meetings of all levels, providing updated information or presentations on biofortification breeding activities in DRC and provide regular communication and reports for donors, INERA and other stakeholders.
Required Qualifications:
Minimum of 5 years working experience: in developing countries and track-record in crop product development
Track record in product-oriented breeding; experience in beans, cassava or maize breeding would be an advantage.
Knowledge/experience in the application of novel technologies and molecular tools Experimental design and statistical analysis,
including multivariate statistical analysis.
A post graduate degree in Agriculture with specialization in plant breeding/plant sciences or related discipline
Data analysis and management.
Strong communication skills - both written and oral, in English and French.
A team player, collaborative, self‐motivated and able to work well with multi‐cultural and multi‐disciplinary teams.
Must be able to work independently with minimal supervision, but also participate as a team member in accomplishment of duties.
Possess excellent leadership, advocacy, client management, and social skills
Good training, facilitation, and presentation skills.
Ability to multi-task, take initiative and work under pressure.
Strong ability to co‐ordinate, prioritize and organize workload.
Ability to travel extensively within the project target areas.
TO APPLY
Please email a cover letter and updated resume/CV by September 23, 2020 to: HarvestPlusCV@cgiar.org. HarvestPlus will contact finalists
Contact
Société :HarvestPlus
Site Internet :
Email :HarvestPlusCV@cgiar.org