Publiée le 22/09/2017
Evaluation Coordinator - Consultant
Lieu
Description
Le poste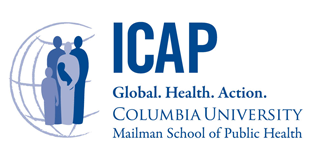 ICAP will implement a GlobalTechnical Assistance (GTA) project to strengthen HIV prevention services for key populations (KP) in Democratic Republic of the Congo (DRC).  The project willsupport theevaluation and programmatic monitoring of two projects for KP: Test and Treat (T&T), and pre-exposure prophylaxis (PrEP).
Evaluation Coordinator - Consultant
Job Title: Evaluation Coordinator (full-time for 6-9 months)
Location:Based in Kinshasa, DRC (with travel to Lubumbashi, DRC)
Reports to: Project Lead, ICAP in New York
Responsible for: Supporting the evaluationof two GlobalTechnical Assistance(GTA) projects: 1) Fast-track Test and Treat (T&T); and 2)pre-exposure prophylaxis (PrEP).
OVERALL JOB FUNCTION
ICAP is seeking an in-country Evaluation Coordinator on a consultancy basis with demonstrated skill, expertise, and experience in HIV project implementation and evaluation.Under the supervisionof the Project Lead based in ICAP in New York, and working in close collaboration with the regional ICAP office, the EvaluationCoordinator will oversee the evaluation of two GTA projects in Kinshasa and Lubumbashi, DRC. Along withboth the New York and DRC Project Coordinator,S/hewill coordinate and monitor allevaluationactivities within seven project facilities.The Evaluation Coordinator will be responsible for high quality reporting and monitoring of all components of the evaluation including adherence to the project's protocol and all institutional review board (IRB) regulations.
MAJOR ACCOUNTABILITIES
Work with the in-country project coordinator to provide management support for all evaluation activities
Assist in hiring project evaluation staff (i.e. data collectors, survey interviewers, etc.)
Coordinate timely implementation of all evaluations activities of the project according to the objectives and timeline identified in the work plan
Implement and monitor survey administration in seven health facilities
Provide on-site monitoring of evaluation activities and supervision to project staff
Perform other related duties and responsibilities as may be assigned
EDUCATION
Master's in public health degree preferred
EXPERIENCE, SKILLS & MINIMUM REQUIRED QUALIFICATIONS
5+ years' experience working on public health projects either at the headquarters of an international or related-organizations, or in resource limited settings in the field of health service delivery systems, with focus on HIV preferred
Experience with program evaluation
Experience in staying in compliance with protocols and IRB regulations
Experience with good clinical practices (GCP)
Excellent interpersonal, organizational, writing and verbal communication skills
Demonstrated successful experience working independently or as part of a team
Strong problem-solving skills
Proficient in Microsoft Office applications (e.g., Outlook, Excel, Word, etc.)
English and French language skills required
EXPERIENCE, SKILLS & PREFERRED QUALIFICATIONS
Knowledge of USG rules and regulations
Previous work experience in DRC preferred 
To apply, please send a cover letter and a CV to: Icap-Jobs-DRC@cumc.columbia.edu not later than Friday, 06 October 2017. Please indicate "Evaluation Coordinator - Consultant" in the subject line and note that only applications in English will be considered.
Contact
Société :ICAP
Site Internet :
Email :Icap-Jobs-DRC@cumc.columbia.edu